Post by Starry Eyed on Mar 23, 2015 18:21:46 GMT -5
-VARSHA-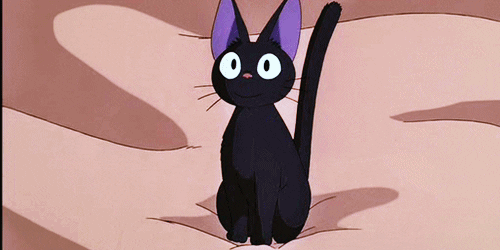 Where did I come from, and where did I go?
Varsha trotted down the road, listening to people talk. She loved doing this; Nobody thought twice about uttering their darkest secrets when the only company was a black cat and their intended listener. Varsha listened as someone told their friend about a strange dream they had about a strange place, where everything was static and never changed. She snorted in amusement. Surely no such place existed.
As she walked, she suddenly came across two people sitting at a single desk, chatting to each other nonchalantly. They were sharing a food, which smelled like heaven and looked like happiness. Maybe if Varsha sat underneath them, she could get morsels of food
and
juicy info!
It seemed one of them was a Bringer. She listened with piqued interest as the two of them talked.
"Imagine a world," one of them said, "Where nothing ever changes. Everything is stays exactly as it is, for as many years as possible... And real, thinking things die away like enemies in a bad dream. And they never come back."
The other person gaped in amazement. "That can't be a true place. Never, it's simply fiction, fantasy. It defies the laws of Science and our very understanding of life."
"Exactly," The man said, "Because it's the opposite of us. That's what we must return to- the Real World! That was where we were born. That is where we will return to one day. I firmly believe it."
"Nonsense," The guy muttered, waving his hand.
Varsha, having picked clean everything they dropped between them, walked off. She had to admit, the idea of a... 'Real World'... Sounded intriguing. She admitted that she had strange dreams about such places, where everything was dull and planned. But that was only in small spurts- Who could gather such information in such a short time?
And plus, if this place was a Dream World, why could she still dream and sleep? Why did other people sometimes disappear and never return?
She shrugged as her constantly gnawing hunger died away for now. She didn't know why, but she'd been hungry since not very long ago. It started as a simple whimper of the belly, but now it was a constant dull ache in her gut, begging for food every second of the day.
Very strange.